We are Your CATALYSTS!
We are Revolutionising Healthcare Marketing
Our Marketing services are as personalised
as your service
We are the #1 Healthcare Growth Catalysts !
Hospitals
Effective marketing can help hospitals to showcase their strengths, promote their unique services, and attract new patients.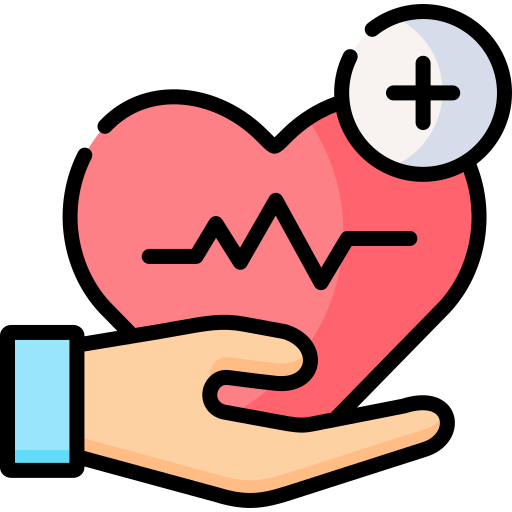 Healthcare Providers
Marketing can help hospitals to promote preventive care & healthy lifestyle choices, which can lead to better patient outcomes.
Health-Tech (Saas)
Healthtech can streamline administrative processes, automate repetitive tasks, and optimize workflows & increase efficiancy.
Components for initiating the Chain reaction for Healthcare Business Success !
Unleash the Catalytic Reactions
of your Business Growth
[Homogeneous Catalyst]:
Mobile & Website Development
In the healthcare sector, having a well-designed and user-friendly mobile app and website is essential for effectively communicating with patients, providing valuable information, manage bookings, and showcasing your services. 
Organizing information in a clear and concise manner, incorporating user-friendly interfaces, and optimizing the mobile app and website for accessibility.
Whether you're starting from scratch or looking to revamp an existing website or app, TIQ Digital offers a range of solutions to meet your specific needs.
[Organic Catalyst]:
Search Engine Optimization
Where competition is fierce and online visibility is crucial, Search Engine Optimization (SEO) plays a vital role in driving organic traffic to your website/mobile app.
SEO services tailored specifically for the healthcare industry focus on optimizing your website and online content to rank higher in search engine results pages.
By utilizing a combination of keyword research, on-page optimization, technical SEO, and content marketing strategies, we ensure that your healthcare website is easily discoverable by potential patients.
[Inorganic Catalyst]:
Ad Campaigns Management
Managing Paid Promotion campaigns on search engines, social media websites, Facebook ads & in-app advertisements on a monthly basis can be an extremely expensive affair if it is not closely watched and optimized.
We have access to the latest Ai based optimization tools for Apple Appstore and Google  Playstore.
With our experience, we can promise to keep your advertising costs down while getting more downloads and clicks to your digital entities.
[Heterogeneous Catalyst]:
Social Media Marketing
Social media provides immense opportunities for healthcare providers to connect with their audience, build brand awareness, and engage with patients on a more personal level.
It feels nice to have a high-quality and growing Social media account. We create content tailored specifically for the healthcare sector that focuses on leveraging popular social media platforms to promote your services, share valuable information, and establish trust and credibility among your target audience.
Post Daily! Stay in the Feed always!!
[Base Reaction Catalyst]:
Mobile App Downloads
The majority of your users can become a captive audience through your mobile app.
Awarded as the "Best Mobile App Advertising Company 2021" we can assist you with setting up and maintaining your listings through App Store Optimization Services (ASO Marketing) so that your app has improved ASO rankings. 
We can handle your Target audience, App downloads, App engagements and app retention rates with the assistance of performance marketing services.
[Identity Catalyst]:
Google My Business Listing
Googl'ing' is the most common way your business if found, but GMB listing is most underutilized.
Our tailored services, specifically for the healthcare sector, focus on query generation and search results visibility that helps in business growth without spending a fortune.
GMB listing services for the healthcare sector focus on enhancing your listing with relevant keywords, high-quality images, and compelling descriptions that highlight your services, specialties, unique offerings, and much more..
Learn More Through Our Medical & Healthcare Blogs
Google's Updated E-A-T: What "Experience" Means for Healthcare I ...
Why you should trust TIQ for Healthcare Marketing?
We are a full-service company providing 360° marketing services.
Technocratiq Digital has gained recognition for implementing powerful growth strategies.
As growth experts, our clients hire us for our vast experience in performance marketing.
We implement growth strategies that help you in customer retention and fire up your CRM.
We redefine performance marketing with an unparalleled mix of cutting-edge analytics and unwavering insight.
Working with this company has been an absolute pleasure. Their team is knowledgeable, responsive, and always willing to go the extra mile to ensure that we are satisfied with the final product. I would definitely recommend them to anyone looking for a reliable partner for their business needs.
I've worked with several companies in the past, but TIQ Digital stands out as the best by far. Their team is highly responsive and always willing to go the extra mile to ensure that our needs are met. They consistently deliver high-quality work, and I would highly recommend them to anyone.
10 Million+ Combined App Downloads
Grow your Business with Our Mobile Marketing Services
We are experts in managing your beloved Applications in the following industries:
Banking

Fintech

Consulting & Advisory 

Insurance

Hospitals

Health care

Medical Care
Schedule a Free Consultation Session with Us!